Expert support from modeler to modeler
Wherever your project is, you will get expert technical support from our friendly team of professional engineers who use the software every day. Our customers praise our quick and personal support service.
Support Team
Email your query to support@fluidit.com and our team of engineers will personally get back to you promptly.
Support Pages
Access our support pages to access our Wiki or download the latest software versions.
YouTube channel
Watch how-to videos and other educative material on our constantly updated YouTube channel.
Training
We tailor-make training courses based on your team's or project's needs. We have helped dozens of our customers to expand their skills and work more efficiently.
Support by local distributor
If you purchase your software from a local distributor, they are your first line of support – in your local language!
"Whether it is about exchanging ideas or getting software support, Fluidit's response has always been prompt and professional."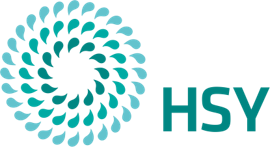 Leena Sänkiaho
Development Engineer, Wastewater Treatment, Helsinki Region Environmental Services HSY
Fluidit Storm
"The experts at Fluidit provide excellent service and are very supportive in guiding us in the right direction. Their solutions are easy to use and offer numerous ways to analyze simulation results."
Dr. Sigríður Sigurðardóttir
Manager, Network Development, Veitur, Iceland
Fluidit Heat, Fluidit Storm, Fluidit Water
"While the Fluidit software is straightforward to use, there are also many more advanced options to explore and get new ideas from."
Kasperi Lehtinen
Network Engineer, Lahti Energia
Fluidit Heat
Webinars and training
Access our learning portal to deepen your knowledge on all aspects of using Fluidit software. Join our webinars to get a crash course on new features and best practice modeling.
FAQ
Does it work on Windows, Mac or Linux?
What are the system requirements of the software?
How can I install the software?
Can I import or export my model using .shp or similar GIS file systems?
Is there a backup of my model?
I have lost my license files and keys, what should I do?
What is the difference between Fluidit Sewer and Fluidit Storm?
Does Fluidit software support different units?