References
Read how some of our clients used Fluidit software to leverage their hydraulic models. Fluidit hydraulic modeling tools help utilities working with water distribution, stormwater, wastewater, and district energy systems to gradually develop into digital twins.
Sigridur Sigridardottrir
Head of Digital Development
"While we are still in the early phases of building and implementing models of our systems, we are already getting great value from them through understanding the impact of changes in the system, and thus making better decisions. The experts at Fluidit provide excellent service and are very supportive in guiding us in the right direction. Their solutions are easy to use and offer numerous ways to analyze simulation results."
Solutions in use
---
Panu Kauniskallio
System Designer
"A great advantage is the possibility to utilize Python scripts for performing analysis comprising thousands of simulations that would otherwise require a huge amount of time and manual labor. Add the expertise of Fluidit's team and it is guaranteed that not a single district energy system-related issue will be left unsolved."
Solutions in use
Fortum is a large Nordic energy company with a turnover above 7.7 B€.
---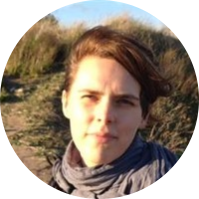 Leena Sänkiaho
Development Engineer
"The model development process was engaging. We met with Fluidit almost weekly to discuss the project and find solutions to any issues we faced. It feels like we have developed the model together. Whether it is about exchanging ideas or getting software support, Fluidit's response has always been prompt and professional."
Solutions in use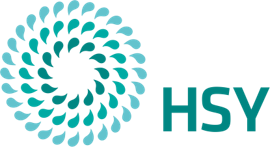 The largest utility in Finland with over a million customers.
Testimonials
"The use of Fluidit Heat has already resulted in significant savings in investment costs. In one renovation project, we were able to determine that we could use pipes that were three dimensions smaller than we had initially planned, resulting in substantial savings in material and transportation expenses."
Mikko Kivistö
Network Engineer, Hyvinkään Lämpövoima Oy
Fluidit Heat
"Collaboration with Fluidit has been smooth and productive. HSY now has an efficient combined sewer network model for holistic network analysis and planning. We are looking forward to teaming up with Fluidit to push the model even further and continue building capacity at HSY."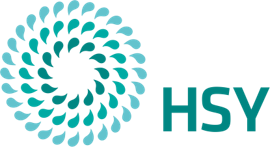 Leena Sänkiaho
Development Engineer, Wastewater Treatment, Helsinki Region Environmental Services HSY
Fluidit Storm
"Whether it is about exchanging ideas or getting software support, Fluidit's response has always been prompt and professional."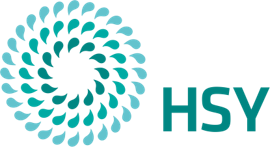 Leena Sänkiaho
Development Engineer, Wastewater Treatment, Helsinki Region Environmental Services HSY
Fluidit Storm
"The model development process was engaging. We met with Fluidit almost weekly to discuss the project and find solutions to any issues we faced. It feels like we have developed the model together."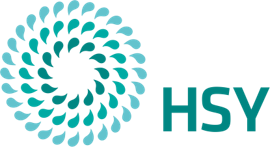 Leena Sänkiaho
Development Engineer, Wastewater Treatment, Helsinki Region Environmental Services HSY
Fluidit Storm
"While we are still in the early phases of building models of our systems, we are already getting great value through understanding the impact of changes in the system, and thus making better decisions. Modeling should be an essential part of our daily operations in the future."
Dr. Sigríður Sigurðardóttir
Manager, Network Development, Veitur, Iceland
Fluidit Heat, Fluidit Storm, Fluidit Water
"I oversee models for water distribution, district heating and sewer systems, so it is a great advantage to be able to work in the same interface in different distribution systems."
Dr. Sigríður Sigurðardóttir
Manager, Network Development, Veitur, Iceland
Fluidit Heat, Fluidit Storm, Fluidit Water
"The experts at Fluidit provide excellent service and are very supportive in guiding us in the right direction. Their solutions are easy to use and offer numerous ways to analyze simulation results."
Dr. Sigríður Sigurðardóttir
Manager, Network Development, Veitur, Iceland
Fluidit Heat, Fluidit Storm, Fluidit Water
"I like how easily I can visualize the network data, GIS background layers and simulation results, and create professional graphical illustrations using Heat's built-in tools. And better yet, I can do this with multiple scenarios to develop robust comparisons and quickly identify undersized pipelines."
Kasperi Lehtinen
Network Engineer, Lahti Energia
Fluidit Heat
"In the future, we would like to do more scenario analysis to get insights into how different weather conditions affects our network. I usually get many new ideas while doing the modeling work – the possibilities with Fluidit Heat are endless."
Kasperi Lehtinen
Network Engineer, Lahti Energia
Fluidit Heat
"While the Fluidit software is straightforward to use, there are also many more advanced options to explore and get new ideas from."
Kasperi Lehtinen
Network Engineer, Lahti Energia
Fluidit Heat
"We were pleased with the software deployment process and how it was implemented. Everything was completed on budget and on schedule, which is not self-evident in most cases."
Sauli Pihamaa
Design Engineer, Lahti Aqua
Fluidit Water
"We have been working with Fluidit in regards to analyzing water and wastewater networks. We are using their software and expertise on various design tasks and gaining information for operation. We want to make decisions based on knowledge, and that's exactly what deep analysis provides us."
Irina Nordman
CEO, Turun Vesihuolto Ltd
Fluidit Sewer, Fluidit Water
"Fluidit's specialists teach our students and researchers of Water and Environmental Engineering with their modeling software to understand the operation and behavior of water and wastewater systems. Fluidit actively leads the whole water industry into more intelligent direction with their research-oriented approach."
Professor Riku Vahala
Water and wastewater engineering, Aalto University
Fluidit Sewer, Fluidit Water
"Fluidit Heat offers comprehensive tools and an intuitive user interface for analyzing complex district energy systems. The most remarkable strengths of the software include the calculation speed of the simulator and the broad range of easy visualization tools for simulation results."
Panu Kuitunen
System Engineer, Heating & Cooling Finland, City Solutions, Fortum
Fluidit Heat
"In Sweco Finland, we replaced our previous hydraulic modeling software with Fluidit's products. Our modelers are happy with these modern and comprehensive tools and Fluidit's great software support."
Antti Ryynänen
Business Unit Director, Water and Wastewater, Sweco Finland
Fluidit Sewer, Fluidit Storm, Fluidit Water
"A great advantage is the possibility to utilize Python scripts for performing analysis comprising thousands of simulations that would otherwise require a huge amount of time and manual labor. Add the expertise of Fluidit's team and it is guaranteed that not a single district energy system related issue will be left unsolved."
Panu Kuitunen
System Engineer, Heating & Cooling Finland, City Solutions, Fortum
Fluidit Heat
"I see many advantages in the software. For example: easy data transfer from other systems, powerful Digital Elevation Model (DEM) tools, and the in-built GIS that eliminates the need to switch between systems."
Michal Oktawiec
Engineer and Hydrodynamic Modeler at RetencjaPL
Fluidit Storm
"Fluidit has showcased significant flexibility in modeling, with our own competence becoming the primary limitation rather than the software."

Carl Lenman
System Analyst, Hafslund Oslo, Celsio
Fluidit Heat
"We were primarily interested in a calculation and simulation tool that works with geographic information systems (GIS), making it easy to import, manipulate, present and export maps. Fluidit ticked all the boxes. For example, we really liked the colour coding for temperature, pressure, speed and direction of matter within the network."
Mark Supper
Engineer at Rotterdam Engineering BV
Fluidit Heat
"User-Friendly and feature-rich tool with integrated GIS, which is a plus. It seemed like complex networks and systems would not be a problem. The scenario tool using base- and child scenarios is very helpful."
Stijn Wolterink
District Heating System Developer, Warmtenetwerk Westland
Fluidit Heat